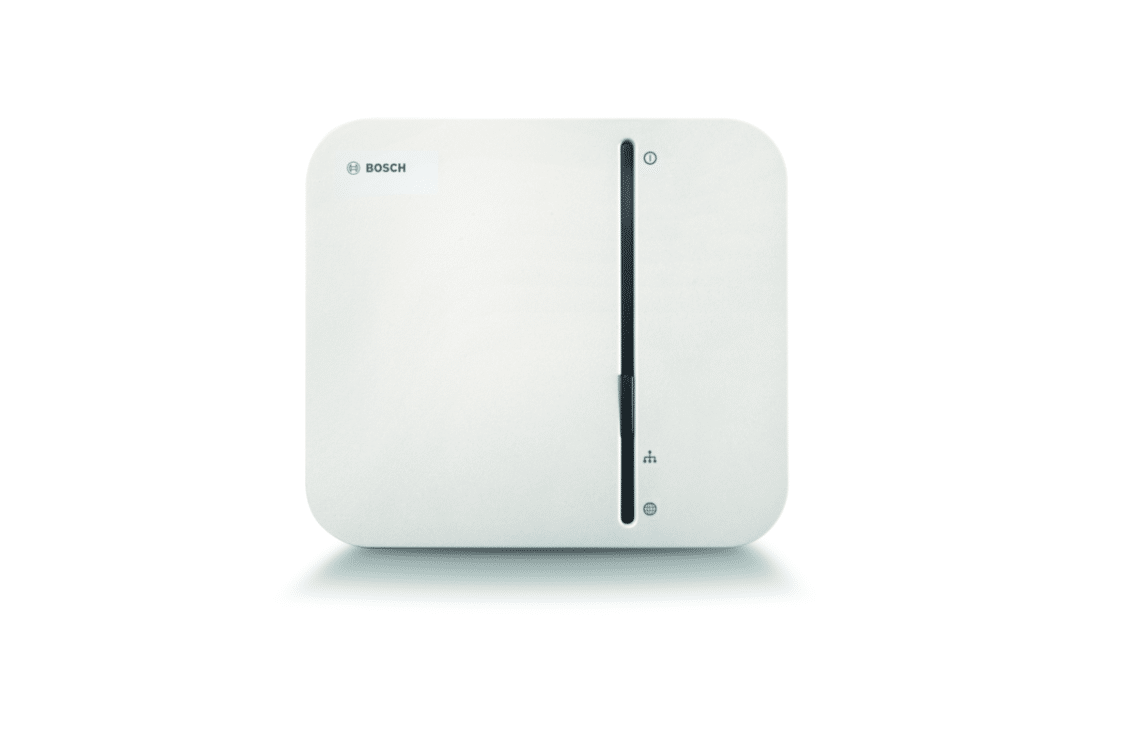 The openness of a smart home system is one of the decisive aspects for high customer satisfaction. Use the Cloud API to integrate smart devices into your own solutions. In this way, your customers will see the status of Bosch Smart Home products conveniently in your app.
Distributor: Bosch Smart Home GmbH
The Bosch Smart Home Controller is the heart of your smart home system, which links and controls all components
The Controller and app form the centerpiece of the Bosch Smart Home system. It forwards the commands you issue via the Smart Home App to the devices connected to the system. All communication is encrypted from end to end. All data can be stored locally if you wish to protect them from unauthorized access and hacking. Free automatic software updates keep your system up to date and guarantee maximum security.
---
Protocols
Zigbee, 868 MHz proprietary, IP Ethernet
---